A Complete Guide to EPDM Rubber
EPDM rubber, an abbreviation for ethylene propylene diene monomer, is one of the most common and widely used man-made synthetic rubber compounds. With over 70% of the material used for manufacturing rubber products being synthetic, the largest proportion of this is EPDM. It is available as a solid rubber or closed-cell sponge in a range of hardnesses and densities. Due to its excellent resistance to weathering, ozone and chemicals, EPDM has taken its place as the preferred rubber compound for manufacturing rubber seals for almost every industry sector. Its global success and mass production has resulted in an incredibly versatile and low cost compound suitable for almost any application.
This guide provides a background to the history of EPDM and explains the main advantages and disadvantages of using it to manufacture custom seals, trims and gaskets.
When the reliance on natural rubber exceeded supply, companies looked to develop synthetic alternatives. In the 1960s, scientists at Exxon developed EPDM as a result of their work polymerising two petroleum-derived gases; ethylene and propylene. This process created ethylene propylene rubber which was highly suitable for outdoor sealing applications due to its excellent resistance to heat and weathering.
Today, the basic principles for manufacturing EPDM remain almost completely unchanged and follow the same stages first identified by Exxon. The rubber base material is created by combining ethylene and propylene. This compound then undergoes a chemical reaction known as polymerisation to turn the base material into an amorphous liquid. This process creates the EPDM rubber compound that can be used to create extruded profiles, moulded gaskets or flat sheets.
Extruding an EPDM seal works by pushing the rubber compound through an extrusion tool (known as a die). Together with pressure and temperature, the machine extrudes the required shape which is then cured and hardened using a vulcanising line, steam line, salt bath or autoclave cure. The compound can also be rolled and squashed to a required thickness using a calender roller to create large sheets of rubber suitable for cutting into narrower strips.
Although the raw EPDM rubber compound is initially semi-solid, it can be manufactured into both solid and expanded sponge rubber products. During the extrusion process, nucleating agents such as nitrogen or carbon dioxide are injected into the compound to create a cellular structure. By adjusting the gas injection rate, it is possible to achieve different densities depending on the level of firmness required. This process creates what is known as expanded EPDM, a compressible closed-cell sponge suitable for most sealing applications.
Advantages of EPDM Rubber

EPDM is a reliable general purpose material that is commonly used to manufacture a range of rubber sealing products. Exhibiting an excellent resistance to the effects of weathering and being a low-cost mass produced rubber compound, EPDM is often the preferred material for outdoor sealing applications. Some of the key advantages of EPDM rubber include;
Weathering: As EPDM can withstand exposure to the elements, it is suitable for seals, trims and gaskets manufactured for the outdoor environment. This ability makes EPDM highly resistant to weathering, ozone and UV when exposed to direct sunlight. Rubber seals manufactured from EPDM, in both their sponge and solid forms, also demonstrate outstanding water resistance and are impermeable to moisture.


Temperature Range: Operating within a temperature range of -40°C to +120°C without deforming, cracking or splitting, EPDM performs well in low and high temperature environments. This material offers excellent performance by remaining stable and staying the same hardness all year round.


Chemical Resistance: EPDM exhibits a very good resistance to a wide range of chemicals, including acids and alkaline solutions so is suitable for use within environments where exposure to these substances is likely.
As well as offering an excellent resistance to weathering and chemicals, EPDM demonstrates further functional characteristics that make it an ideal material for most rubber sealing applications. These characteristics include;
Durability: In comparison to natural and some other synthetic rubber compounds, EPDM is known for its durability and resistance to tearing and abrasion. Expanded EPDM rubber seals do not easily stretch so are unlikely to be damaged during installation and can be repeatedly compressed by approximately a third without the risk of compression set.


Cost Effective: EPDM is the base material for the majority of synthetic rubber products for the marine, automotive and construction industries. The mass production of this rubber compound allows seals manufactured in EPDM to be produced at a lower cost than those made from other similar materials. As rubber sealing products manufactured from EPDM are strong, hardwearing and resistant to abrasion, they need to be less frequently replaced. The initial low production cost together with the materials resilience makes EPDM an affordable option for most sealing projects.


Closed-Cell: During manufacturing, gases can be injected into the rubber compound to make expanded EPDM. This is a closed-cell compressible material that does not absorb water and can be used to create watertight seals on hatches, doors and lockers. In the same way as solid EPDM, expanded EPDM can be cut or extruded into an endless variety of shapes and sizes.


Hybrid Compounds: It is possible to blend expanded EPDM with other expanded materials, such as Nitrile and Neoprene, to make hybrid compounds with increased chemical resistance or reduced costs. By itself, expanded EPDM should not come into contact with large amounts of oil. However, combining this material with expanded Nitrile creates a blended material that will not degrade with oil exposure.


Vibration and Sound Damping: The elasticity and flexibility of EPDM make it effective in reducing noise transmission and dampening vibrations or shock. This allows the rubber to be used in automotive components and industrial machinery.
Disadvantages of EPDM Rubber

Although EPDM is the material of choice for most sealing applications, there are occasions where alternative rubber compounds, such as Silicone or Nitrile, would be better suited. Some of the drawbacks include;
Oil Resistance: EPDM rubber seals are not suitable for applications that involve exposure to petroleum-based oils and fuels. Constant contact will cause the rubber to break down, swell and lose its mechanical properties. Nitrile has similar characteristics to EPDM, such as excellent weathering and chemical resistance, but will not degrade if exposed to oil or fuel.


Extreme Temperatures: Although EPDM performs well across a -40°C to +120°C temperature range, it is unsuitable for freezer cabinets, ovens and autoclaves that go outside of this temperature range. Sealing solutions that will be used in extreme temperatures should be manufactured from high temperature resistant materials like Silicone. Silicone can withstand significantly lower and higher temperatures between -50°C to +200°C.
Common Applications and Uses
As one of the most popular compounds for manufacturing rubber products, EPDM is an ideal material for the majority of rubber sealing applications within most industry sectors. These products can be manufactured in both solid and expanded EPDM as extruded profiles, gaskets or cut lengths of sheet. Although it is best to choose a material based on what substances it may come into contact with, EPDM is an all-round general purpose rubber compound commonly supplied to the following industries.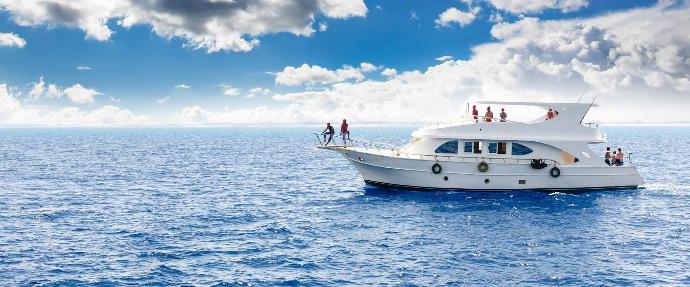 Marine​

EPDM is the base material for the vast majority of seals used within the marine environment. We regularly manufacture our window gaskets, trims and some fenders from this material. These applications demonstrate how EPDM is suitable for use in harsh and hostile environments without degrading or issues with long-term performance.
As a solid or closed-cell sponge, these materials do not absorb water so can be reliably used to create watertight sealing solutions. Rubber EPDM seals can also be used within salt water environments and are UV stable so will not degrade in direct and constant sunlight.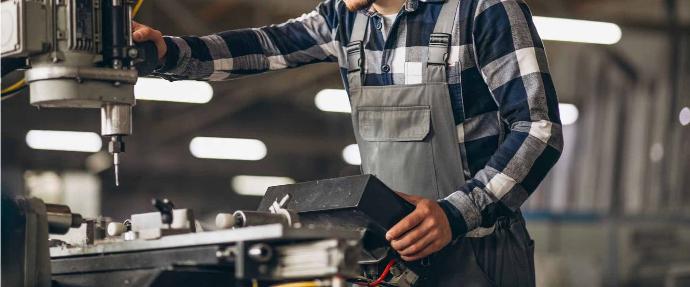 Engineering and Industrial
Similar to Neoprene, EPDM is a material suitable for most general purpose rubber seals, trims and gaskets used within the construction, engineering and fabrication industry sectors. The vast majority of our edge trims and rubber extrusions used within these industries are manufactured from solid and sponge EPDM.
As a good all-round material, EPDM can be used with confidence in outdoor environments or situations where it may come into contact with chemicals. The properties of this material allow you to install reliable and long lasting rubber sealing solutions.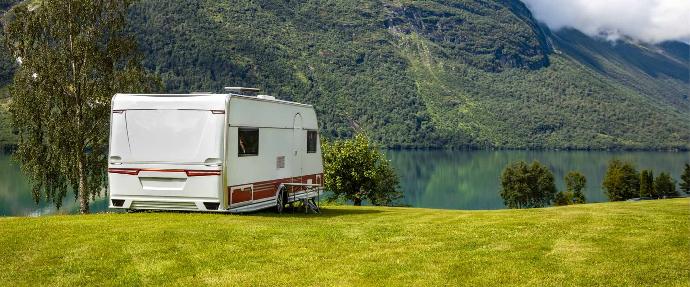 Automotive and Caravanning

Although EPDM and Neoprene have similar properties, EPDM seals can be extruded at a lower cost and have a better resistance to chemicals and temperature. This has resulted in an increased amount of automotive and caravanning seals previously manufactured from Neoprene being replaced with EPDM alternatives. As a material that absorbs shock and vibrations, EPDM is an ideal material for use on vehicles where the seal will be subjected to vibrations originating from the engine and road.
EPDM is commonly used for extruding window and door sections, but can also be as the base material for moulded gaskets such as quarter lights and other bespoke gaskets.
Types and Grades of EPDM Rubber
EPDM rubber is available in a diverse range of grades and hardnesses suitable for different industries and applications. As a material that can be cut or extruded in both sponge and solid variants, EPDM offers a solution to most sealing applications. During manufacture, EPDM can be blended with other rubber compounds, such as Nitrile, to increase the compounds resistance to oil and fuel.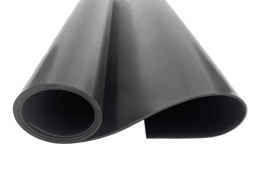 Commercial Grade EPDM Rubber
As the base material for most of our window and door seals, commercial grade EPDM offers an excellent resistance to weathering and most substances. It is often blended with other rubber compounds, such as SBR, to further reduce the price. Extrusions made from this material are usually extruded from a 65°sh A to 70°sh A EPDM compound.

Fire Retardant EPDM Rubber
Rubber seals and gaskets manufactured for the mass transport industry are usually extruded using a fire retardant compound with EN45545-2 certification. This material has low smoke and toxicity characteristics to help maintain a safe environment in enclosed spaces. We can also supply flame retardant sheeting with UL94-V0 certification.


Expanded EPDM / Neoprene Closed-Cell Sponge Rubber
EPDM is commonly blended with Neoprene during the production of closed-cell sponge rubber sections to create compressible watertight seals that stop water ingress. Like most other extruded sections or cut gaskets, it can be manufactured into a range of shapes and sizes in any hardness between 50kg/m3 to 190kg/m3.

Contact Us

With more than 50 years' experience in the rubber sealing industry, our expert team has extensive experience in finding sealing solutions for our customers. Contact our technical experts via phone or email for sealing advice or custom quotations.