Engineering Seals & Trims
Seals Direct specialise in the design, supply and manufacture of standard and bespoke sections for use within the engineering and manufacturing sector. We regularly work with customers who operate within aerospace, automotive, construction, defence, manufacturing and transportation on new and refurbishment projects using both standard and bespoke sections. Our customers use our products for cushioning surfaces, covering sharp edges and creating watertight seals on doors, hatches and cabinets. We work with our customers to find sealing solutions for their projects allowing for any specific material or usage requirements. Our standard sections, available in both small and large quantities, are available for next working day delivery from our UK based distribution centre.
Some of our customers within the engineering sector work as original equipment manufacturers developing bespoke products. Our technical team is able to work alongside you in the development, testing and production of rubber seals and sections required for your products and equipment. We have extensively invested in the facilities to design and manufacture custom extrusions and gaskets in a variety of materials, colours and hardnesses.

Seals For Engineering Applications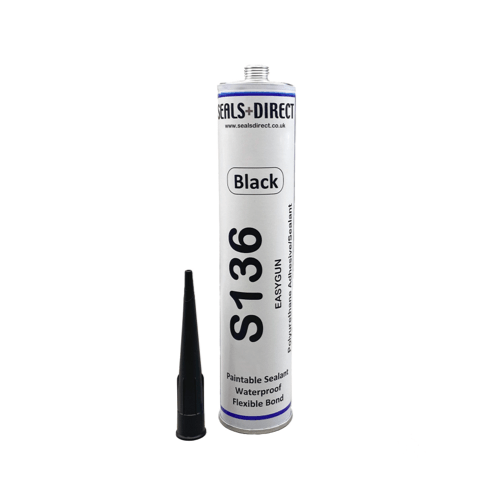 Adhesives and sealants are often used to bond two surfaces together, secure sections into channels or make flexible joints. We offer a wide range of adhesives and sealants depending on the required application, material and environment.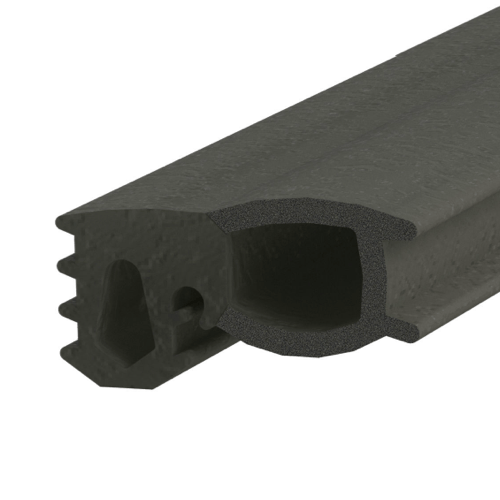 If your requirements cannot be met by one of our standard products, we are able to manufacture bespoke sections and gaskets from a sample or technical drawing. Please contact us for a bespoke quotation.

We manufacture all of our profiles and gaskets from high quality compounds to ensure they provide a long term and hard wearing sealing solution. We regularly work with EPDM, Neoprene, Natural Rubber, Nitrile, PVC, Silicone and Viton but are able to assist with any other material you require for your project. Our materials are available in either general purpose commercial grades as well as materials manufactured to British Standards. We manufacture our profiles and gaskets from both sponge and solid materials in a range of harnesses and densities.
Our extensive range of materials allows you to choose the product most suitable to your application. For example, we recommend using Nitrile if the product will come into contact with oil and Silicone for environments which handle food or may be subjected to high temperatures.
Bespoke Engineering Seals & Trims
We offer a bespoke design and manufacturing service if your sealing requirements cannot be met by one of our standard products. Our 3D CAD facilities allow us to work directly with Design Engineers to identify the best sealing solution for your project. We are able to reverse engineer your existing seal or drawing and extrude an exact replica in a variety of materials, colours and hardnesses. Minimum production runs are as low as 30 metres depending on the required material and construction.
Seals Direct are also a leading supplier of bespoke mouldings and gaskets. Depending on the seal and application our rubber mouldings are manufactured using either compression or injection moulding in a variety of materials and hardnesses. We are able to stamp bespoke gaskets from both sponge and solid materials from one off to large production runs.