Custom Watertight Door & Hatch Seals
Manufactured to order from sponge and solid materials in a selection of sizes, colours and hardnesses.

Large ships and marine vessels, such as cruise ships, naval ships and oil tankers, are fitted with watertight doors, hatches and skylights. These doors have multiple latching points and help isolate sections of the ship in the event of flooding or fire. They require heavy-duty seals designed to withstand large compression forces.
Watertight door and hatch seals, also known as hatch packing, are composite seals manufactured with a sponge rubber core bonded into the centre of a U shaped solid rubber outer skin. The sponge core allows for easy compression whilst the outer shell strengthens the seal when the door or hatch is closed. Using both of these materials creates a heavy-duty seal that helps maintain a reliable watertight environment.
Depending on the required application, we can manufacture marine hatch seals from three different materials. Our preferred compound is a blend of natural rubber and SBR. Natural rubber has very good compression recovery and can withstand high compression forces without the risk of compression set. Unlike some synthetic rubber compounds, natural rubber recovers quickly and bounces back to its original size when the compression has been removed (ie the door or hatch has been opened). We can also manufacture these sections from Neoprene which offers good ozone and temperature resistance, as well as Nitrile which is suitable for environments prone to gas and oil.
When manufacturing these sections we always include two chamfered corners to ease installation in the channel frame. These channels often contain weld fillets which, without chamfered corners, would result in perfectly square or rectangular profiles resting on top of the welds and sitting proud in the channel.
Please visit our blog for a detailed explanation on Fitting Watertight Door and Hatch Seals.
Although these seals are usually manufactured to order to suit the exact size of your channel, we keep stock of a range of common sizes that can be dispatched on next working day couriers. Please contact us with your specifications.
Material and Dimensions

Watertight door and hatch seals are manufactured from Natural Rubber, Neoprene or Nitrile in a range of sizes. To enable us to look at whether your requirements can be met by a standard or custom product, we require the following information.
A: Height
B: Width
C: Material
D: Number of Metres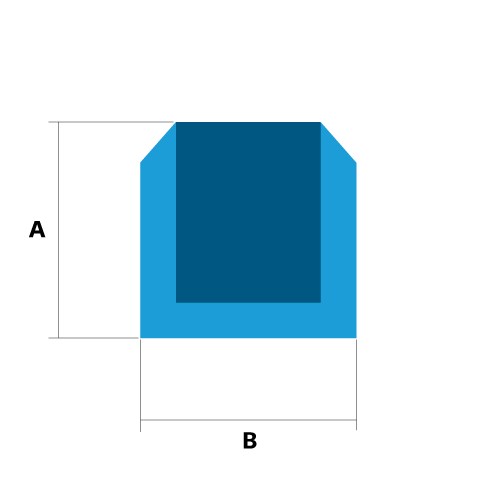 Manufacturing Watertight Door & Hatch Seals

The manufacturing process starts by selecting a material suitable for your application. Although we commonly use a natural rubber and SBR blend, we can also manufacture our watertight door and hatch seals from Neoprene and Nitrile. This selection allows us to manufacture and supply a section that takes into account any environmental, chemical or temperature demands of your installation.
Once we have identified a suitable material, we start by extruding the solid outer skin. The extrusion process uses temperature and pressure to push your chosen rubber compound through a tool that extrudes the required shape. The extruded square profile is then cured using heat to vulcanise and harden the extrusion.
The next step involves using a slitting machine to cut rectangular strips of sponge rubber. This sponge core is then bonded inside the solid outer skin using cold vulcanisation. Once cured we use a machine similar to a large belt sander to ground off the corners to make the chamfered edges.
Manufacturing a custom rubber seal can be completed at a relatively low cost with production runs for watertight door and hatch seals requiring as little as 10 metres. For large production quantities, we have the option of manufacturing sample lengths before going to bulk production. This allows you to look at the finished product and test how it performs. The process of moving from concept to delivery can normally be fulfilled within three to four weeks, depending on the material and complexity of the profile.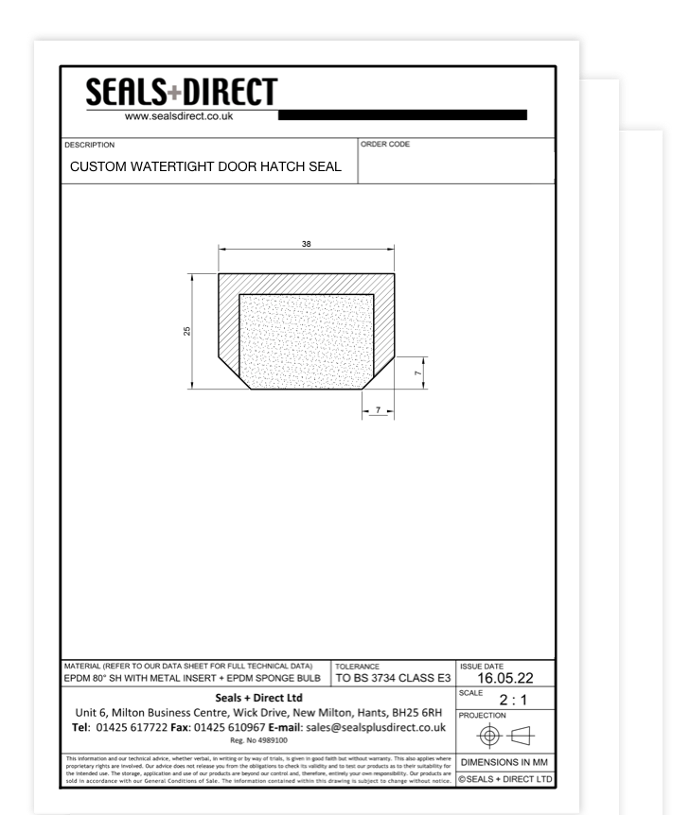 Seal Design Service


Our CAD facilities allow us to work with you in designing the best sealing solution for your project. If your sealing requirements cannot be met by a standard section and you do not have a sample or technical dimensioned drawing, our Design Engineers can design a custom solution to your requirements.
Standard Watertight Door & Hatch Seals
We keep stock of range of common sizes that can be dispatched the same day on a next working day courier from our Hampshire based warehouse.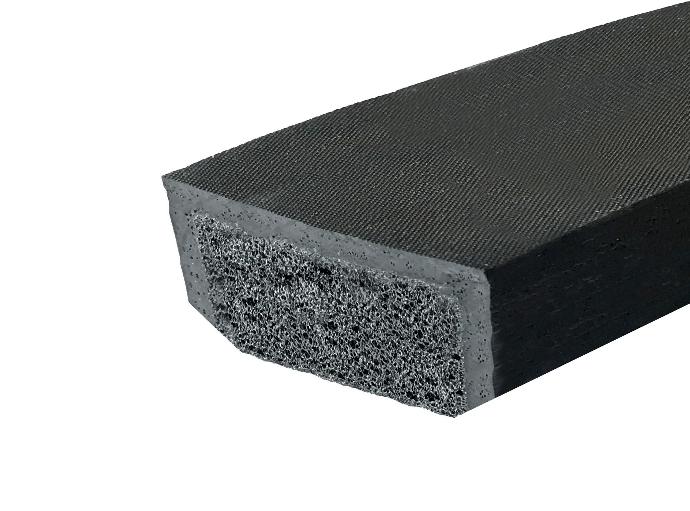 ​ Our range of standard sizes are often available for immediate dispatch. They are manufactured from our preferred natural rubber and SBR blend so offer good compression recovery.

Other Custom Rubber Seals
Custom rubber seals can be extruded in virtually any shape in most rubber compounds. Different profiles are suitable for different applications and selecting the correct shape, material and hardness is essential to ensure a long term sealing solution. Visit our Custom Rubber Seal directory to view our range of made-to-order extrusion shapes, gaskets and custom products.

Contact Us With Your Requirements

With over 50 years' experience within the rubber sealing industry, our team has extensive experience in identifying the best rubber seals, trims, and gaskets for our customers. We are able to work with you to find the best rubber sealing solution for your project.
Complete the form below for a no-obligation free quote. Once received our team will look into whether your requirements can be met by an off-the-shelf product or provide a quotation for a custom made solution. Please include details of the seal you require, including dimensions, materials, hardness, and how many metres you require.