Caravan and Motorhome Seals
Over time the rubber seals and trims on your caravan or motorhome will deteriorate becoming less effective and increase the chance of issues arising from water ingress, damp or drafts. Unresolved water leaks will cause wood rot within the wall and damage behind the cladding. You can help minimise these issues by replacing your old window rubbers, habitation door seals and trims when they over compress, shrink or split. Seals Direct offer sealing solutions for most caravan or motorhome makes and models. We hold compressive stock of seals and trims suitable for windows, habitation doors, lockers, hatches, sinks, battery boxes, awnings and gutters. The majority of our seals are available by the metre and available for next working day delivery.
Rubber Seals for Caravans and Motorhomes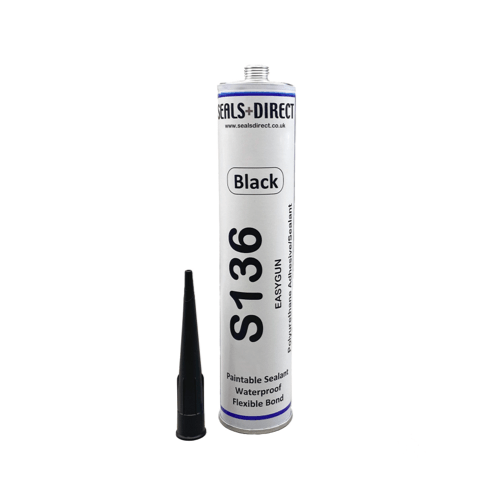 We always recommend using high quality non-setting mastics, sealants and adhesives to ensure that any contact with water will not degrade the seal or bond. As the seals on a van flex when moving along the road, it is recommended that you use non-setting butyl mastic to ensure that the bond does not break. All of our adhesives and sealants are suitable for use on caravans or motorhomes and will provide you with a long lasting watertight solution.
Dimension Drawings
Our technical drawings and data sheets allow you to compare your existing caravan or motorhome seal against an actual size drawing. This allows you to take measurements from the existing seal to ensure you are purchasing the correct replacement product.
Whilst replacing a caravan or motorhome rubber seal is considered a DIY process, it is often a daunting experience for anyone who has not done it before. Our technical help guides have been written to guide you through the process of common sealing projects you may undertake on your caravan or motorhome. We have detailed the process of removing your existing seal, taking the correct measurements to identify a suitable a replacement and the steps need to fit the replacement rubber.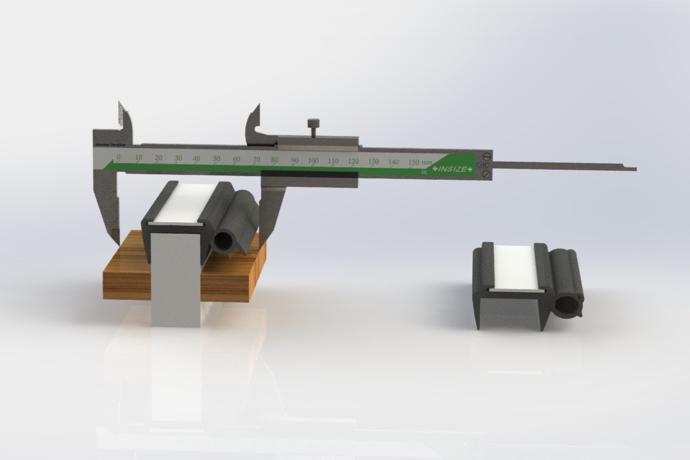 Replacing Caravan & Motorhome Opening Window Rubber Seals
This guide details the process of replacing your caravan or motorhome opening window rubber seals starting from removing the current seal to identifying and fitting a suitable replacement.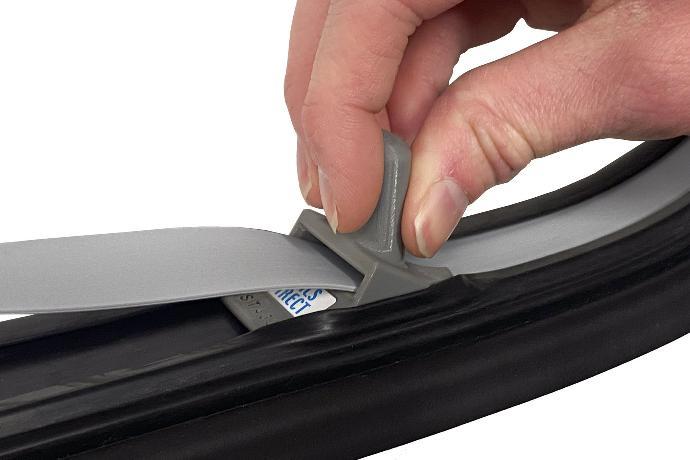 Using CST4335 To Fit the Cover Strip Into Your Opening Window Rubber
This video demonstration shows how to use our professional cover strip fitting tool (CST4335) to fit the grey, white or black cover insert strip into your caravan or motorhome window rubber.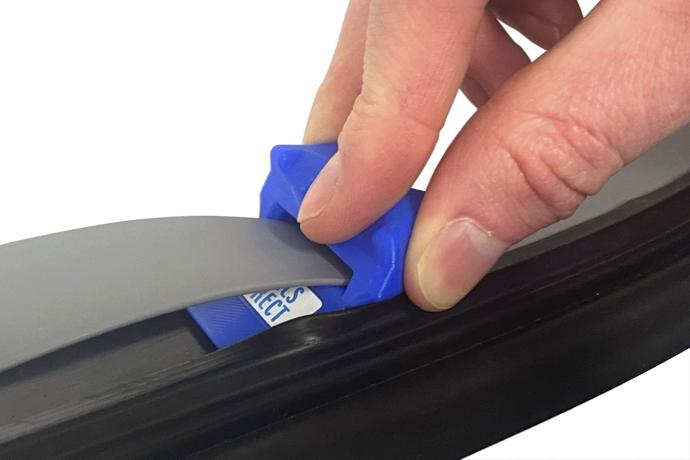 Using CST5015 To Fit the Cover Strip Into Your Opening Window Rubber
This technical help guide with video demonstration shows how to use the cover strip fitting tool (CST5015) to fit the grey, white or black cover insert strip into your opening window rubber.
We manufacture all our profiles from high quality compounds to ensure they provide a long term sealing solution. The majority of our caravan and motorhome seals are manufactured from either sponge or solid EPDM. This material offers good UV stability, resistance to weathering and a long hardwearing life span. Our trims, such as screw cover strips and insert strips, are manufactured from PVC. PVC allows us to offer a vast selection of colours at a low cost without compromising on quality or performance.
We also use non-setting butyl mastic in a number of our caravan and motorhome window seals. This is to create a flexible bond which does not break as the caravan or motorhome travels down the road.
Custom Caravan and Motorhome Rubber Seals
We offer a custom design and manufacturing service if your sealing requirements cannot be met by one of our standard products. Our 3D CAD facilities allow us to work directly with Design Engineers to identify the best sealing solution for your project. We are able to reverse engineer your existing seal or drawing and extrude an exact replica in a variety of materials, colours and hardnesses. Minimum production runs are as low as 30 metres depending on the required material and construction.
Seals Direct are also a leading supplier of custom rubber mouldings and gaskets. Depending on the seal and application our rubber mouldings are manufactured using either compression or injection moulding in a variety of materials and hardnesses. We are able to stamp bespoke gaskets from both sponge and solid materials from one off to large production runs.
Contact Us
With over 50 years' experience in the rubber sealing industry, our team has extensive experience in identifying the best rubber seals and trims for our customers. Contact our experts via phone or email for sealing advice or custom rubber seal quotations.