Custom L Shaped Rubber Seals
Manufactured to order from sponge and solid materials in a selection of sizes, colours and hardnesses.

We can manufacture custom L shaped rubber seals, also known as angled profiles, for protecting and covering edges. The simplistic use of this section allows it to be used within any industry sector for projects which requires a degree of edge protection. L shaped rubber trims can be extruded with equal or unequal length legs of any thickness. They are often manufactured with square ends but can also be made with rounded corners for instances where the product will be visible.
We normally extrude these profiles in solid materials, such as EPDM, Silicone, and PVC, but can also manufacture bespoke L shaped rubber seals in sponge materials including expanded Neoprene and expanded Silicone.
Our custom seals are made-to-order based on your projects requirements. Please contact us with your specifications.
Material and Dimensions

L shaped rubber seals are available from an extensive range of off-the-shelf products but can also be manufactured to order. To enable us to look into whether your requirements can be met by a standard or custom profile, we require dimensions of the required seal or an existing sample.
A: Height
B: Width
C: Wall Thickness
D: Material
E: Hardness or Density
F: Number of Metres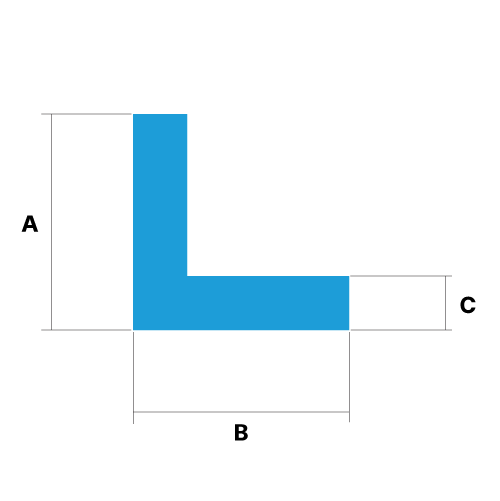 Our Custom Rubber Seal Manufacturing Process

We work with a large range of rubber and plastic compounds including EPDM, Natural rubber, Neoprene, Nitrile, Silicone and PVC, many of which are available in either sponge or solid forms. This selection allows us to extrude a profile taking into account any environmental, chemical or temperature demands.
The manufacturing process starts with our specialist toolmakers who turn your sample or technical dimensioned drawing into a tool that can be used to extrude an exact replica of your rubber seal. This extrusion process uses temperature and pressure to push your chosen rubber compound through the tool to extrude the required shape. The extruded seal is then cured using heat to vulcanise and harden the extrusion.
Although the majority of rubber seals are manufactured using a very similar procedure, we understand that your sealing solution may require additional non-standard processes. This could include joining, applying self-adhesive backing or cutting to desired lengths. Whilst it is possible to do this on-site after production, it is often preferable to do this at the time of manufacture to increase the speed and ease of installation of the final product.
Manufacturing a custom rubber seal can be completed at a relatively low cost with production runs requiring as little as 30 metres. For large production quantities, we have the option of manufacturing sample lengths before going to bulk production. This allows you to look at the finished product and test how it performs. The process of moving from concept to delivery can normally be fulfilled within two to three weeks, depending on the material and complexity of the profile.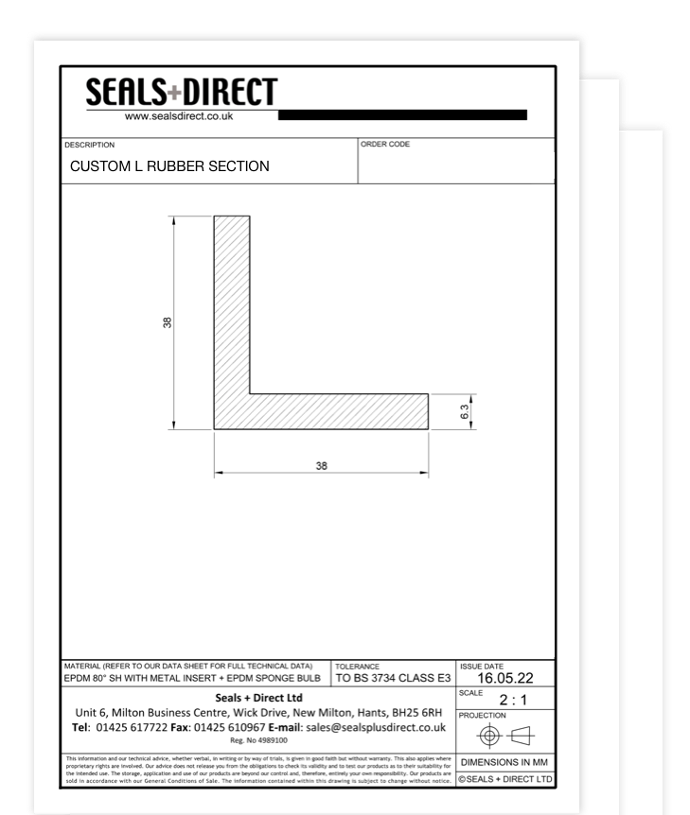 Seal Design Service


Our CAD facilities allow us to work with you in designing the best sealing solution for your project. If your sealing requirements cannot be met by a standard section and you do not have a sample or technical dimensioned drawing, our Design Engineers can design a custom solution to your requirements.
Standard L Shaped Rubber Seals
With over 700 stocked products, our off-the-shelf L shaped rubber seals are available in a range of materials and sizes. We stock a range of solid rubber L sections used for edge protection, as well as a small selection of sponge seals for sealing applications. These products are normally immediately available and can be dispatched the same day on a next working day courier.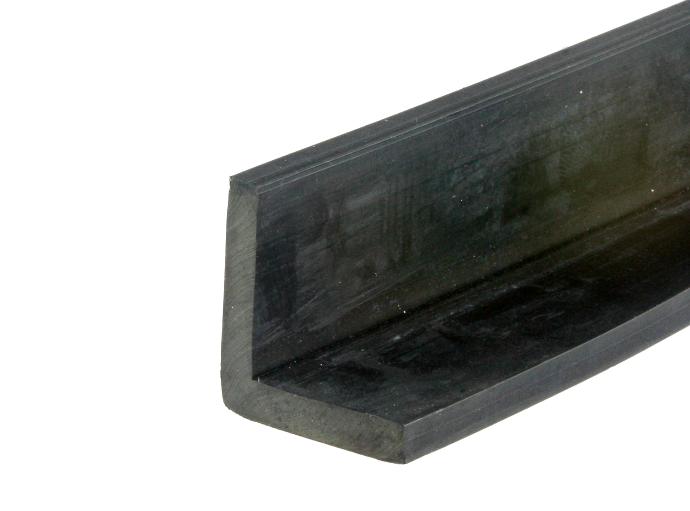 Our rubber L sections are manufactured from EPDM and are available in a range of sizes and thicknesses. They are used for protecting and covering edges and corners.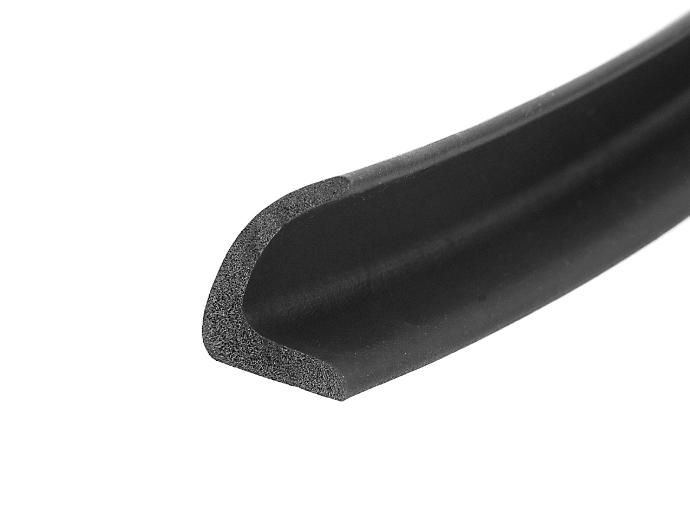 Sponge rubber seals are manufactured from closed cell materials so do not absorb water. They are suitable for various applications, such as making watertight seals.

Other Custom Rubber Seals
Custom rubber seals can be extruded in virtually any shape in most rubber compounds. Different profiles are suitable for different applications and selecting the correct shape, material and hardness is essential to ensure a long term sealing solution. Visit our Custom Rubber Seal directory to view our range of made-to-order extrusion shapes, gaskets and custom products.

Contact Us With Your Requirements
With over 50 years' experience within the rubber sealing industry, our team has extensive experience in identifying the best rubber seals, trims, and gaskets for our customers. We are able to work with you to find the best rubber sealing solution for your project.
Complete the form below for a no-obligation free quote. Once received our team will look into whether your requirements can be met by an off-the-shelf product or provide a quotation for a custom made solution. Please include details of the seal you require, including dimensions, materials, hardness, and how many metres you require.