Construction Seals & Trims
Seals Direct help support the construction industry with standard and bespoke rubber seals, trims and gaskets for use in construction based projects. Our customers often use our products for large scale professional applications, such as safety edge protection, matting, creating watertight seals and expansion gaps. We also regularly supply to private individuals working on small scale DIY projects looking for neat or waterproof sealing solutions.
Our extensive range of off-the-shelf products allow us to help find a solution that meets your specific requirements. Our stocked items are available in small and large quantities and are available for next working day delivery from our warehouse in New Milton. We are also able to manufacture custom extrusions, such as hollow sections to be used as expansion joints between concrete blocks. These sections are manufactured to order based on the required size, material, colour and hardness.
Common Construction Seals & Trims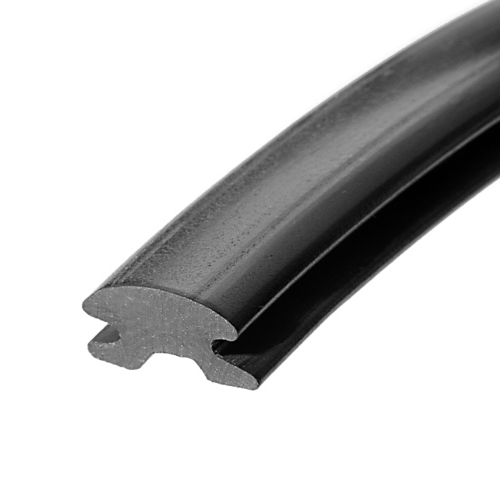 Our rubber extrusions are available in a range of shapes and sizes and are designed to be used for sealing or decorative applications such as covering edges and filling gaps.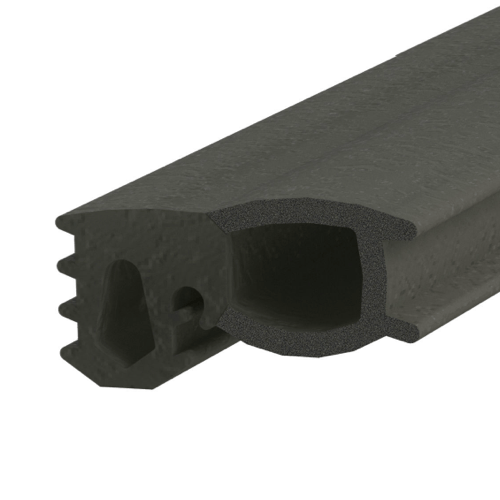 If your requirements cannot be met by one of our standard products, we are able to manufacture bespoke sections and gaskets from a sample or technical drawing. We have experience manufacturing bespoke sections such as expansion joints to be used between concrete blocks.

We are able to extrude rubber sections in a range of materials including EPDM, Neoprene, Natural Rubber, Nitrile, PVC, Silicone and Viton. All of our standard and bespoke sections are manufactured using high quality compounds to provide a long term and hard wearing sealing solution. Depending on the material you require, we can manufacture both sponge and solid rubber sections in the desired density or hardness. These rubber compounds are available in low-priced general purpose commercial grades as well as compounds manufactured to British Standards.
Bespoke Construction Seals & Trims
We offer a bespoke design and manufacturing service if your sealing requirements cannot be met by one of our standard products. Our 3D CAD facilities allow us to work directly with Design Engineers to identify the best sealing solution for your project. We are able to reverse engineer your existing seal or drawing and extrude an exact replica in a variety of materials, colours and hardnesses. Minimum production runs are as low as 30 metres depending on the required material and construction.
Seals Direct are also a leading supplier of bespoke mouldings and gaskets. Depending on the seal and application our rubber mouldings are manufactured using either compression or injection moulding in a variety of materials and hardnesses. We are able to stamp bespoke gaskets from both sponge and solid materials from one off to large production runs.