If you need help identifying a seal in our range that meets your requirements, the easiest way for us to assist you is to either send us a sample in the post or email us a photograph of the end profile of your existing seal. 
As most seals look very similar from the side, we recommend that you follow the guidance below when sending us a sample or photograph. This will enable us to support you and find a suitable product for your sealing problem.
Send Us a Sample in the Post​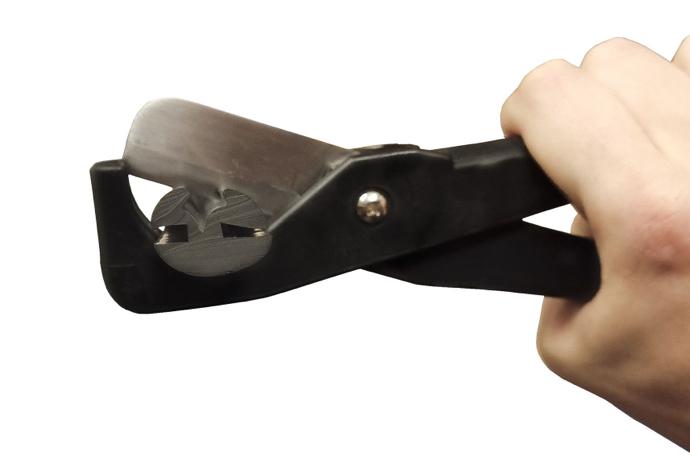 The best way to identify a suitable replacement is to cut off a small slither of your existing seal and send it to us by post. This allows us to look in detail at your existing seal by establishing the material, hardness and taking measurements of the key areas.
Please ensure that any samples posted to us for identification are correctly stamped and comply with Royal Mails weight and thickness requirements. Under stamped parcels often get held at the post office or returned to sender resulting in a delay in your seal reaching us.
Please take a look at the ​​Royal Mails website for guidance on sending parcels.​​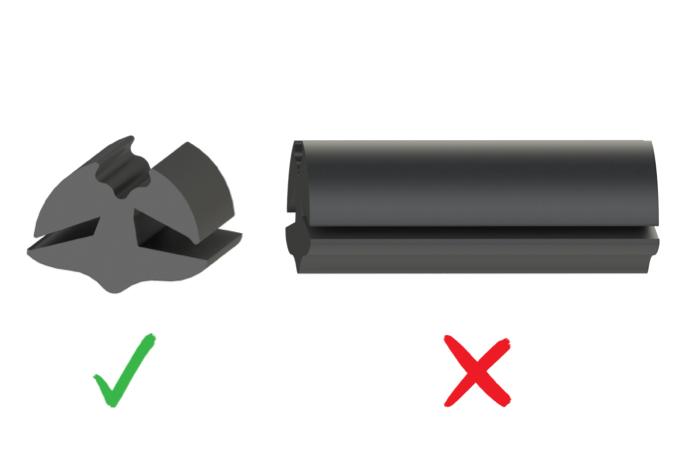 If you do not want to cut your existing seal, we can still help you identify a replacement. We will need to see a clear photograph of the end profile of your existing seal. If your current seal is still fitted, you will need to locate the end and carefully release a couple of inches. This will allow you to take a photograph of the end profile, revealing its shape and any other identifying features. Unfortunately, photographs of the side profile do not show us enough information.
Please ensure that your photographs are focused on the end profile of the seal and not the background.
It is often helpful if you can take the photograph of the seal against a measuring device such as a tape measure or ruler. If you are not able to do this, providing a couple of basic dimensions in your email will also help us identify a replacement. Ensure that the measuring device is correctly aligned with the seal in the photograph so that we can clearly see the overall dimensions.
Please email us your photographs using our contact form.